Our Torrington Body Shop Will Get Your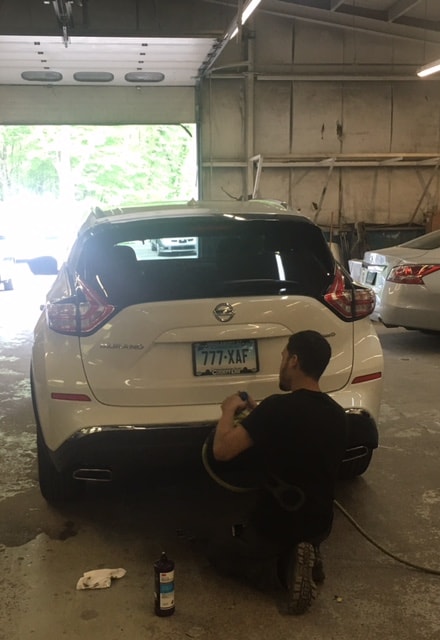 Nissan Looking and Feeling Great Again!
No matter how safe and responsible a driver you are, accidents can still happen at any time, without warning. Sometimes, all it takes is one careless driver and your Nissan finds itself in need of body works. Sometimes, damage can occur from an out of control shopping cart or other passing vehicle while you shop for groceries in Wolcott. There is no predicting the way the world works, but there is a simple solution that is right near you, so when your Nissan is in need of body work, glass repair, detailing, or a new paint job, bring it in to our on-site body shop with here at County Line Nissan North in Torrington, CT. Our auto body shop is conveniently located less than 25 minutes outside of Watertown.
Quality Repairs, Great Service!
Our body shop is fully-equipped with state-of-the-art equipment, to handle any body work your new or used Nissan might need. If the glass on your Nissan model's windshield or windows has been cracked or broken, we will be able to repair the window with resin or replace it outright if needed. Our body shop can handle major structural damage or even minor dents, dings and scratches, getting your new or used Nissan looking like it just arrived brand-new! All of our auto body shop mechanics here in Torrington near Bristol are factory-trained Nissan mechanics who know all of the ins and outs of your Nissan, whether new or used. If in the process of repairing your Nissan, additional parts are required, these technicians only use genuine Nissan parts which are the most compatible and built to last, much line the cars themselves. If you are simply looking for new detailing or a shiny new paint job for your Nissan, our auto body shop in Torrington near Plainville, CT comes stocked with Nissan-approved paints and clear coats to get your car looking its very best without any signs of damage or deformities!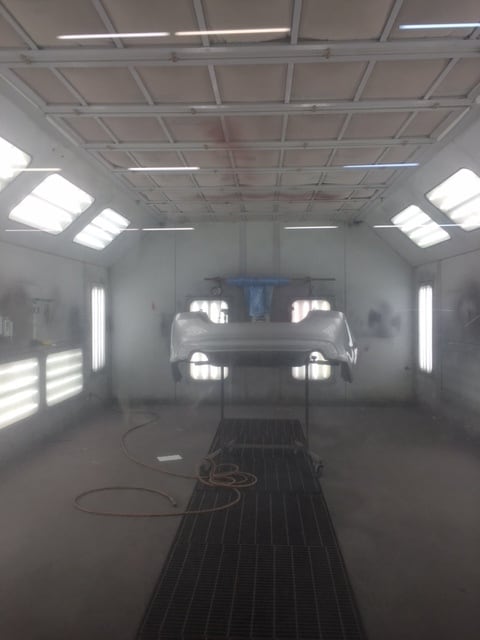 Trust in Our Body Shop!
Whether your new or used Nissan needs more simple glass or dent repair, or it is totaled and needs a new body, our auto body shop is there to help you through thick and thin. Get started today by scheduling an appointment through our service center here at Country Line Nissan North! Our auto body shop is located here in Torrington, CT and we are less than 45 minutes outside of Farmington!